Requirements
Proof of Identification
Requirements for Identification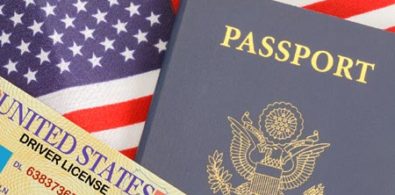 What You Will Need for Identification?
The following are acceptable forms of Identification in the State of Florida:
Florida Driver's License
Florida State Issued ID Card
U.S. Passport
Out of State Driver's License or ID Card
Foreign Passport (stamped by US Bureau of Citizenship and Immigration Services)
U.S. Military ID Card
Florida Inmate ID Card
ID Issued by the United States Bureau of Citizenship and Immigration Services
Sworn written statement from a law enforcement officer for an inmate in confinement in which the prisoner ID(s) were confiscated upon confinement
*Credible Witness Statement
*Credible Witness Statement:
The "Credible Witness" alternative requires the sworn, written statement of one witness who is personally known to the notary, OR two witnesses who can provide identification, and who can answer positively that the person appearing before the notary is the person described in and who is executing the document.  Note:  The Witness(es) cannot have a financial or beneficial interest in the document.
IMPORTANT NOTE:  Every signer must demonstrate a willingness to sign the documents without coercion.  He/she must also be aware of what they are signing and understand the significance of the transaction. Documents cannot be notarized if there is any cognitive impairment.