Our services
Dunedin Mobile Notary Wedding Officiant Service
Congratulations on your decision to marry! You and your soon to be spouse have just made the most important decision of your lives. Dunedin Mobile Notary would be honored to officiate your marriage in the setting in which you choose. We specialize in Elopements and small ceremonies at the most affordable costs.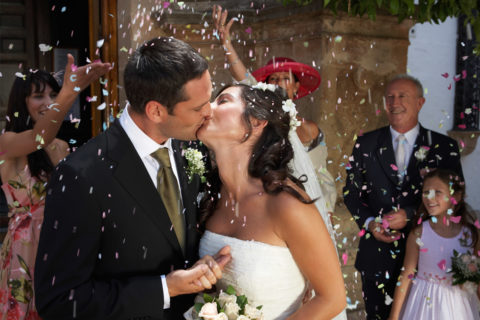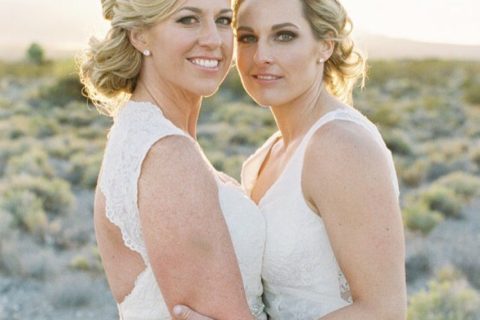 Dunedin Mobile Notary Wedding Officiant "Just Sign Here" Selection Includes the following:
Marriage Vows: It all starts here! Choose from our selection of traditional vows or write you own! With either choice, we will work with you by e-mail, telephone, or a combination of both to customize your ceremony.
Wedding Officiant: We provide a state of Florida Licensed, Bonded, and Insured Officiant to solemnize your marriage. as well as timely filing of the original, and notarized marriage license to the Clerk of the Circuit Court.
Photos by Officiant: Your Officiant can provide the time required to take up to 25 photographs with our own personal phone or yours. If you wish to have a professional wedding photographer and/or videographer as an additional cost, I can recommend several, or you can provide yours.
Name Change Information Packet: As you can imagine, there will be several agency's that you will need to notify! We will provide you with detailed information on how to change your name with a simple to follow checklist, as well as where to find official forms. We will also provide the name of a few professional agencies who can assist in the event you choose not to do it yourself, in the packet.
Our Thanks to You!: Once your ceremony is concluded, we will provide you with a keepsake, sealed Certificate of Marriage.
Florida Marriage FAQ's
Some common Questions and Answers about marriage in Florida (Pinellas County)
What are the Florida state requirements for a Marriage License?
Florida requires that both parties are 18 years of age or older.
Both parties are required to appear in person and provide the Clerk with proof of the following:

Identification:  Driver's License, State ID, Military ID or Passport
Social Security Number: U.S. Citizens must provide their Social Security Number

Non U.S. Citizens may provide a Social Security Number or an Alien Registration Number issued by the U.S. Citizenship & Immigration Service.
A Passport is an acceptable form of ID for Non U.S. Citizens
What are the fees for a Florida Marriage License?
The fee for obtaining a Marriage License is $86.00.
When both parties complete a Premarital Preparation Course and present the Certificate to the Clerk, the fee is reduced to $61.00.
How do I obtain a Florida Marriage License?
There are a few ways:
Both parties can goto the Clerk of the Circuit Court room at the Courthouse bringing all identification (See Requirements FAQ), and complete the application in person.
The newest way it to start the process off with the Clerks office via eMarriage Application.  This will allow for both parties to complete the application online.  This online submission will speed up the process when going to the Clerk of Court.  NOTE:  You must STILL both appear before the Clerk of Court, and this eMarriage application is only valid for 30 days.  IT DOES NOT MEAN YOU ARE MARRIED!  You must obtain the Marriage License and have it signed by a Notary or Minister at your ceremony.
Which if I have already been Married?
If either party was previously married, it is required to enter how and when the previous marriage ended on the application.
How do I begin?
You can start the process online, now, via the Pinellas County Clerk of Court's eMARRIAGE APPLICATION.  Once this is submitted it expires in 30 days, so please be sure that BOTH PARTIES APPEAR bring the proper identification (See Requirements FAQ) to the Clerk of Court's office to obtain the Marriage License.
Where are the Clerk of the Circuit Courts located for Marriage Licenses?
Marriage License Locations
Recording Services Department
315 Court Street, Room 150
Clearwater, FL 33756
(727) 464-7000
Monday – Friday, 8:00 a.m. – 5:00 p.m.
North County Branch
29582 U.S. 19 North
Clearwater, FL 33761
(727) 464-7000
Monday – Friday, 8:30 a.m. – 4:30 p.m.
St. Petersburg Branch
545 First Avenue North
St. Petersburg, FL 33701
(727) 464-7000
Monday – Friday, 8:30 a.m. – 4:30 p.m. 
How long is the Marriage License good for?
A Florida Marriage License is good for 60 days!
The 60 days period begins on the Effective Date written on the License and ends on the Expiration Date written on the License.
If a Marriage Ceremony is performed before the Effective Date or after the Expiration Date, the Marriage License is not valid.
If a couple allows a Marriage License to expire and they wish to be Married, then they will need to apply for a new Marriage License.
Is there a waiting period before we can officially marry with the License?
YES!
There is a 3 day waiting period once the License is issued with the Clerk's office.
The 3 day waiting period can be WAIVED if both parties take a Pre-Marital Course either online or in person.
There is NO WAITING PERIOD for out of state residents.  (i.e. Coming to Florida for a Destination Wedding)
What if we are just renewing our Vows? Do we need a license?
No.  You can renew your Vows in a ceremony of your choosing via Dunedin Mobile Notary without a License, as long as you are already legally married in the state of Florida.
What if we have additional Marriage Questions?
You can check the Pinellas County Clerk of Court's Marriage page HERE.
-OR- You can Contact Us and we will do our best to get an answer to your question(s)!
Wedding Officiant Service
We specialize in those couples that wish to have a small, intimate ceremony. We will meet you at the destination of your choice (Your home, Honeymoon Island, a friend's house, etc. or other special location chosen by you. We will officiate the exchange of your vows, and we will sign, notarize, and deliver your marriage license to the Clerk of the Circuit Court. The Fee Above includes the officiant charges, mailing, Commemorative Certificate, as well as travel of up to 20 miles.
* rates are subject to change